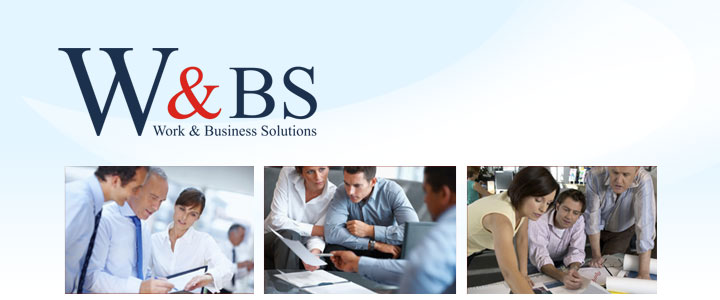 Work & Business Solutions (W&BS) provides professional services for companies in the field of Top Sales and Engineering Profiles recruitment. We select the best profiles for our customers and offer good opportunities for candidates adjusted to their individual needs.
Our customer is located in Poland and operates in several countries in Europe and in the world. This is a producer of well known branded food products. Now we are looking for a person who will be responsible for modern trade in France:
SALES MANAGER – Modern Trade (France)
Location: France
Nr Ref.: SMMT/22
Your tasks:
Sales development in France in the field of ready-to-eat food: muesli, granola, porridge, snacks, lunch dishes, plant-based meat, etc.
Successful sales development in the modern distribution channel including chains such as: LIDL, Kaufland, EDEKA, REWE, ASDA, TESCO, SPAR, NET, etc.
Implementation of the sales budget on the French markets.
Establishing, maintaining and developing business contacts.
Acquiring local partners with a focus on long-term relationships.
Participation in developing an offer on a given market.
Actively searching for customers using cost-effective methods.
Identification of trade fairs and participation in them as a visitor and / or exhibitor.
Responsibility for negotiating the terms of cooperation and taking care of enforcing the agreed terms of cooperation.
Taking care of the company's interests and striving to maximize benefits for the company.
Responsibility for increasing sales of products and their share on individual markets.
Proposing, agreeing and settling promotional campaigns on individual markets.
Ongoing reporting of sales results.
Constant search for other sales channels of the company's products on the French markets.
We expect:
Experience in sales on the markets: France.
Must be familiar with modern trade and marketing in France and have contacts and minimum 3 years of practical experience with successes.
Must have successful experience working on the French markets, including cooperation with chains such as: LIDL, EDEKA, REWE, ASDA, TESCO, SPAR, etc.
At least 3 years of successful experience on a similar position and in a similar industry – food industry, representative offices of production companies from the food / healthy food sector.
Knowledge of legal regulations for the sales of food on the French markets.
Experience in building distribution, concluding commercial contracts on the French markets.
Knowledge and practical contacts with distribution entities on the French markets.
Experience in promoting / introducing new products to the French markets.
Experience in the sale and marketing of healthy food on the French markets is welcome.
Experience and participation in the implementation of marketing activities supporting sales.
Experience with the use of social media in the field of marketing and sales support on the French markets.
We offer:
Opportunity to be a part of a growing company.
Work with the branded solutions / products in the branch which are known in your market (modern trade) already.
Work in the home office system.
Way of cooperation to discuss.
To apply for this position please send your CV.
Aplikuj
Prosimy o załączenie do aplikacji następującej klauzuli: "Niniejszym wyrażam zgodę na przetwarzanie podanych przeze mnie danych osobowych przez Administratora, którym jest firma WBS Sp. z o.o. z siedzibą w Krakowie, ul. Grochowa 7, z przeznaczeniem do wykorzystania ich w celu realizacji obecnych oraz przyszłych procesów rekrutacji dla podmiotów współpracujących z Administratorem. Jednocześnie oświadczam, iż zapoznałem(-am) się z treścią klauzuli informacyjnej Administratora zamieszczonej na witrynie internetowej pod adresem https://www.wbspraca.pl/pl/polityka-prywatnosci"